The staff of OTM choose a few of our favorite things.  Please, please leave us comments below and enjoy.
Bob Garfield: It's interesting to see early Matisse -- let's say "Fruit and Coffeepot" from 1898 -- which is colorful and vaguely impressionistic and lovely, but scarcely hinting at the Fauvist masterpieces that were to come. That's what I was thinking reading "When She was Good," an early Philip Roth novel about a  young woman constantly disappointed, and infuriated, by the weakness and moral laxity of the world around her. It's got some Roth-ness to it; critics called it a satire, I suppose of post-WWII mores. But it's no comedy. It's a brutal sketch of the character Lucy who I'm pretty certain Roth meant to be sui generis, not some representative of women, or even post-war Midwestern women, as a whole. Sure, Lucy is so screwed up it would be tempting to cast Roth as a misogynist, except she is screwed up in such a particular way that to extrapolate from her would be folly.  Roth went on to be more concerned with male characters, and he found his stride, but it is uncanny how he so convincingly got into the head of Lucy. To read this novel is to wonder how the author of this still life could have gone -- Matisse-like -- on such a different path.
Chris Neary: Here's KPCC's tumblr about the video (rather than radio) side of their operations. It's called kpseesee (get it)? They highlight photos and videos from their own shop or by other visual journalists/artists. Here's an amazing photo they posted from a book,  Hong Kong Yesterday.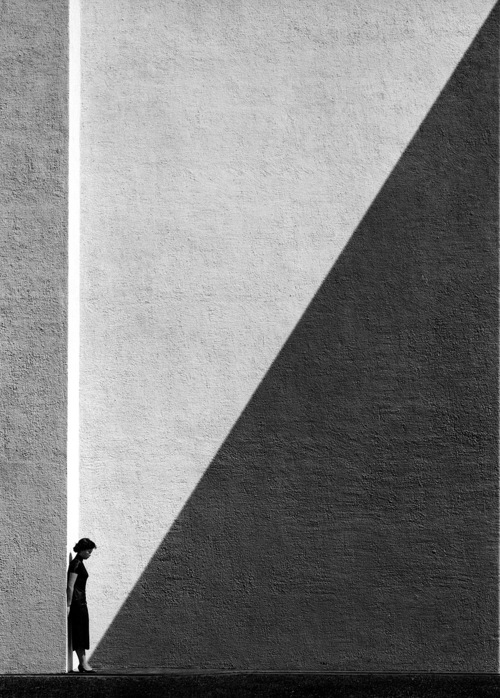 PJ Vogt: This week, I keep daydreaming about the South 4th St. subway stop. It was a station in Brooklyn that was built but never used. A couple years ago, a group of graffiti artists from all over the world created a secret art exhibit inside the station. In response, local graffiti artists broke in and painted over the artworks. It's technically illegal to sneak into the stop, but how can you not want to?
As a bonus, here's a documentary from last year about these two guys who sneak into a bunch of similar spaces in New York. The majestic old City Hall station, the top of the Williamsburg bridge, the "mole people" tunnel. It's good.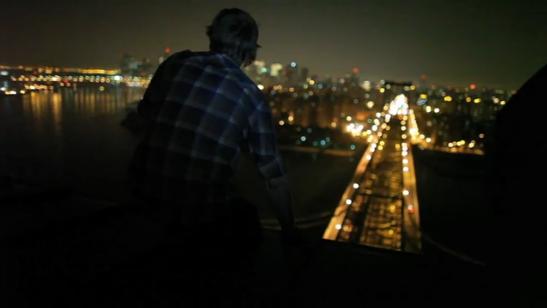 Jamie York:  There's a genre that I've been sampling quite a bit from lately and as far as I know it doesn't have a name.  It's vicarious horror, which isn't uncommon, and it's got the added kick of being true; it's the steady supply of global warming reporting.  A few weeks ago The New York Times offered snapshots of the future – roads buckling from the heat in Texas, trains derailing because tracks have popped out of alignment due to 'heat kinks', electrical transistors exploding, raging wildfires, soybeans and corn yields decimated.  Bill McKibben's excellent piece in Rolling Stone connects all these dots and, in an attempt to shock readers into action, is fittingly apocalyptic.  And today the reports of a quarter of a billion people in India without electricity, largely because of the heat, has all the miserable stomach drop of watching an accident in slow motion.  Add it all up and it's profoundly disturbing.  And, like watching an accident – I have no idea how to help undo what is already happening. 
Alex Goldman: Edan is a rapper. He's sometimes known as The Humble Magnificent. He can cut, he can scratch, and he can rap. He can do all of these things at once. He hasn't released an album as an emcee since 2003's Beauty and the Beat, but he still releases mixtapes, and tours regularly. He is very in tune with the history of rap. He's a clown. He's a genius.
Brooke Gladstone: Safety Not Guaranteed. I'm not saying it was on purpose, but I think it was made for me. A romantic comedy about believing in ostensibly unreliable people, and time travel. It's a little film, and delivers all that stuff that big films can't. Intimacy, randomness, relief. 
Sarah Abdurrahman: Ramadan, the Muslim month of fasting, is currently underway and illumemagazine.com has this beautiful collection of photos of Ramadan scenes around the world. Photos like this one: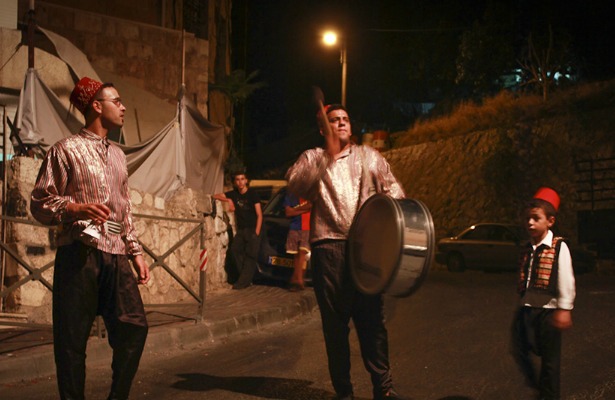 More in:
Jamie York is a producer for On the Media.