Jamie York
If, like me, another pre-solstice (pre-Armageddon?) day of either steel-gray sky or wan sunlight is sapping your strength, I'd like to offer an antidote.  Think of color as stored up light that you can access when you need light most.  For me, now's the time.
First up are some early animations and some of the first multi-media film abstractions, conceived of by Oskar Fischinger to be up to five projections at once with accompanying music.  The version of a work called 'Raumlichtkunst' that I saw is screened as a triptych, which creates a massive panorama of slipping and spinning patterns and a whole field of vivid color.  Despite the fact that they were first made in 1926 they look wholly contemporary, especially when they're played with, as they were intended to be, a great, zippy, gamelan-like musical score.  I saw it while it was showing at the Whitney Museum in New York City.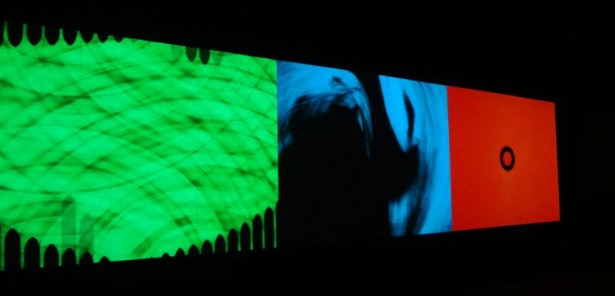 And Etel Adnan's paintings are a little less kinetic, the hues a little less sharp but they're equally as much a dose of unadulterated color.  She's primarily a much lauded poet and essayist but I saw her paintings at Documenta in Germany this summer and they knocked me out.  I wish I could dole them out, Advent calendar-like, for the dark days ahead.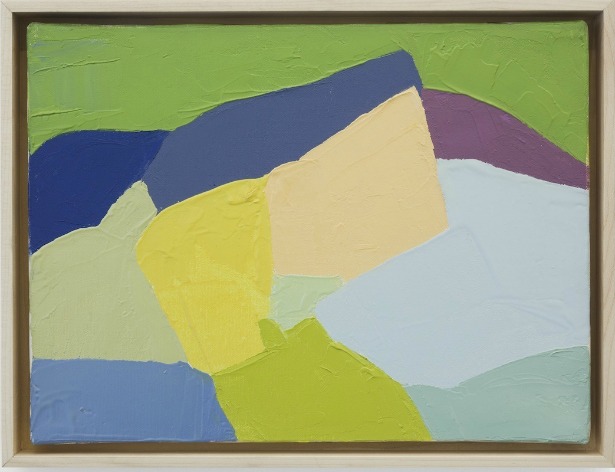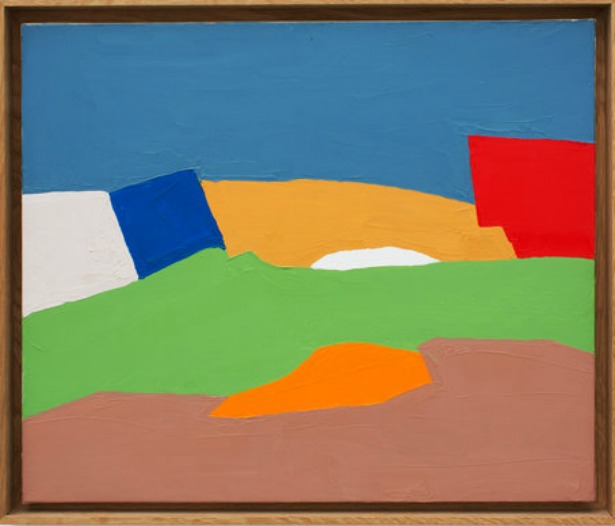 Sarah Abdurrahman
I really love the Comedy Bang Bang Podcast, hosted by comedian Scott Aukerman. Fellow OTM producers Alex Goldman and PJ Vogt introduced me to the show, which features guests who appear as themselves, as well as guests who appear as funny characters that they improvise as for the duration of the program. But be warned: if you are listening to the podcast on your headphones while taking public transit, you are likely to look a little nuts because of how much you will be laughing to yourself.
Alex Goldman
If you're an old-school badass like me, you probably remember the heyday of side-scrolling 2D platformers. Those games were hard, man! Especially Ghosts 'n' Goblins. That game was an exercise in herculean patience and effort. Well, if you miss the days of interminably difficult video games, a couple guys made an homage to the Ghosts 'n' Goblins called Maldita Castilla. It has all the fun and gore, and most importantly, all the frustrating difficulty. It's free to download, so enjoy it.
But if you're less interested in frustratingly difficult video games set in medieval times, hows about a frustratingly difficult side-scroller set in the distant robotic future? I am, of course, talking about Mega Man, which celebrates its 25th anniversary today. In recognition of this game's fundamental awesomeness (everything from level design to graphics to music was basically perfect), you can download Mega Man x Street Fighter, a free Mega Man game where all the bosses are Street Fighter characters. Truly magical.  
Bob Garfield
With some ambivalence I report that I have become a fan of "The League," an FX comedy about a fantasy football team.  My ambivalence is not so much rooted in the fact that the series is vulgar, adolescent and generally disgraceful -- that's right in my wheelhouse. No, what troubles me is that I was turned onto "The League" by my daughter.
Doug Anderson
It's hard to say what I like so much about the video of Justin Bieber's dancers cutting a Cinnabon-stained rug at the Atlanta International Airport.
Maybe it's because I understand the dancers' pain only too well. In February 2003, I was stranded in that very same airport with my mom for the better part of a week, in the aftermath of a record-setting snowstorm. We were coming back to Boston after visiting my grandmother in Florida, and I remember wondering in desperation if we would ever make it home (#WhiteGirlProblems). If my mom and I had only had moves like these at our disposal, maybe we could have made lemonade out of those lemons.
Chris Neary
Couple things. First, this song from Jon Brion – "Ruin My Day." It could be part of any romantic comedy. It would come in at like minute 52, where the couple is broken-up and it seems like they'll never get back together.
Second, this video of Charles Barkley joking about LeBron James' hairline. (h/t Josh Levin at Slate)
Third, "Aftermath," an article that ran in Philadelphia Magazine after the Amish school shootings a few years back. There's a grace and awareness in the writing that all writers should strive for in writing about the Connecticut school shootings.
More in:
Chris Neary is a producer for On the Media.