The staff of OTM choose a few of our favorite things.  Please, please leave us comments below and enjoy.
Jamie York: My staff pick this week is Alex Honnold, or to be more precise, the idea of Alex Honnold.  Honnold's a rock climber, one of the best in the world and for the last few years he's been climbing the most dramatic routes without a rope, a harness, any hardware or anything else that give him a chance of surviving a mistake.  He allows himself chalk for his hands. 
Last week Honnold climbed three of the most daunting and iconic climbs in Yosemite back to back in less then 24 hours. 
This has proved understandably irresistible for the press, it's truly beautiful to watch Honnold in action and it would take an iron constitution to not use images like this: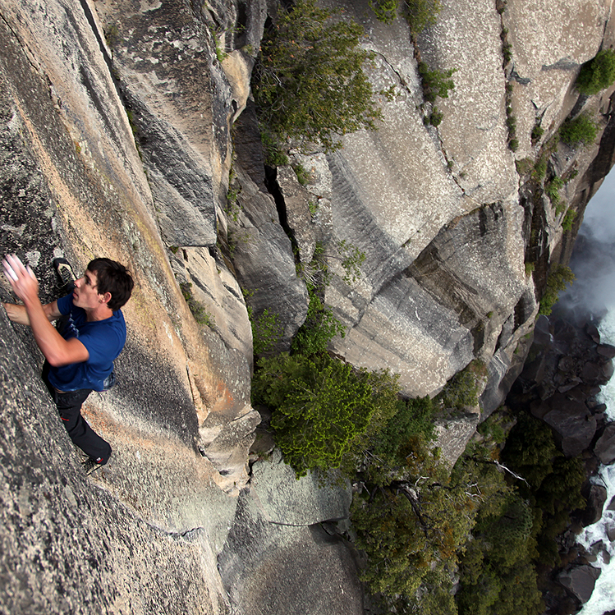 or this: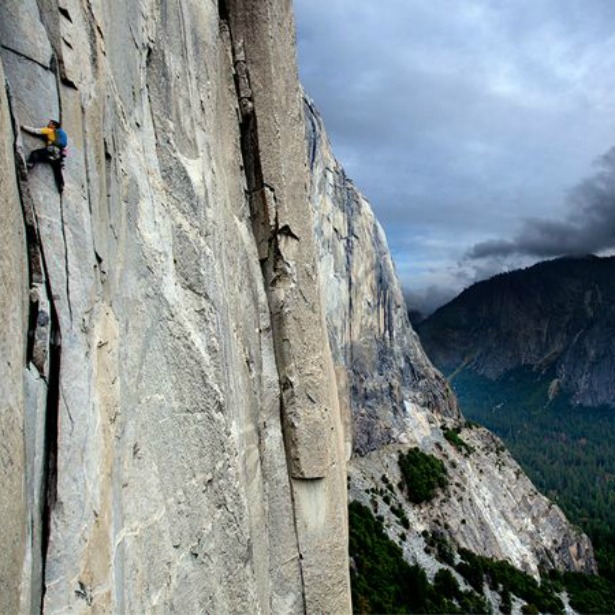 or this:
But what Honnold is doing is insanely risky.  And it's an interesting question, I think, whether the press and Honnold's sponsors are enabling someone who has demonstrated a very strong willingness to kill himself.  Last week ABC news agreed to broadcast Nik Wallenda's high-wire walk across Niagara Falls only if he wore a safety harness.  Athletes like Honnold are always pushing the limits of what can be done, of what calculated risk actually means.  But what responsibility do journalists and sponsors have to insist that risk-takers like Honnold afford themselves even the least bit of room for error?
PJ Vogt: This week's staff pick is so easy: Gone Girl, by Gillian Flynn. It's one of those page turners that'll keep you up until 4 or 5AM and ruin your work week. It's about a married couple: she goes missing, he's the suspect. Things get weird and stay weird. I ignored a bunch of suggestions from people that I pick this up, and finally gave in after I started reading it over a fellow subway rider's shoulder and found myself completely hooked (creepy). 
My only regret about this book is that I bought it as an e-book and so now I can't lend it to anyone. Worse, it's sold out in a lot of bookstores. If someone wants to go to Word in Greenpoint, they're holding one for me that I am not going to pick up! Just tell them that your name is PJ Vogt. It's ambiguously gendered, so pretty much anyone should be able to do this. 
What a deeply creepy staff pick I've crafted here. OK. PJ out.
Katya Rogers: I think I must have been feeling homesick or something because after watching a little bit of the jubilee nonsense I felt the urge to read this book that I'd had lying around my apartment for ages. "The Spoiler"  by Annalena McAfee who is a Guardian editor and also Ian McEwan's wife is not very good but it is really English. And also it's about the newspaper industry and media in general which (ahem) I'm a bit interested in. This is not a recommendation so much as a what-I-did-this-weekend-as-if-you're-even-interested.
Alex Goldman: The next couple of weeks I'm going to use my staff picks to celebrate a couple of my favorite Twitter feeds. First up is a twitter feed by illustrator Greg Erskine. I'm not going to say that I understand every joke he makes, but basically everything about his twitter feed is amazing. He tweets so hard that he twurts. And all his twurts are in all caps which shows an admirable level of conviction.
Chris Neary: The 'Amen Break' might be the most important 6 second drum sample in the world. It's a short drum break from a 1969 song that became the backbone of a lot (A LOT) of hip-hop songs. Here's a 20 minute YouTube mini-doc about it. I wouldn't say narrator is an electric script-reader, but the video is well researched and there's an interesting copyright discussion at the end. Here's a link to the original song by The Winstons containing the Amen Break – time coded to start a few seconds before the break. You'll recognize it.
Sarah Abdurrahman: Well, I just got back from Mexico with Brooke, and on our last day there we went to the pre-Hispanic city of Teotihuacan, just outside Mexico City. It is an incredible site where you can truly imagine a community living and thriving at one point. And the pyramids! Here are a picture of Brooke on our way up to the top of the Sun Pyramid and one of me enjoying a guava juice in front of a temple after the climb: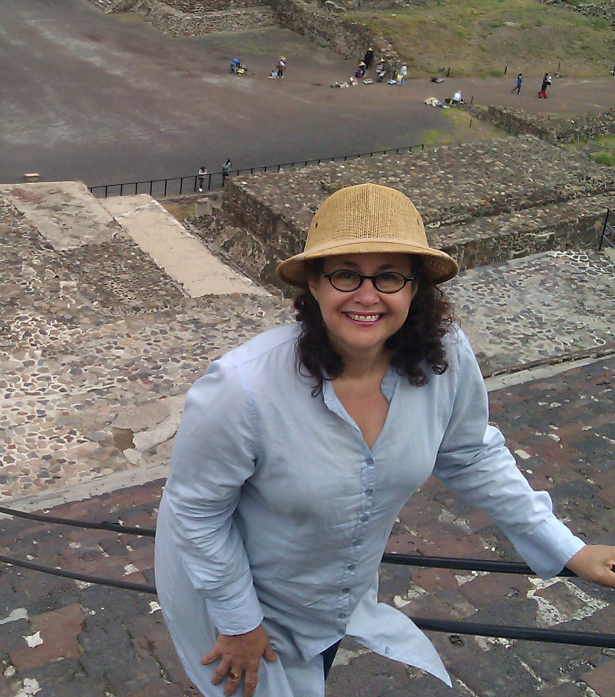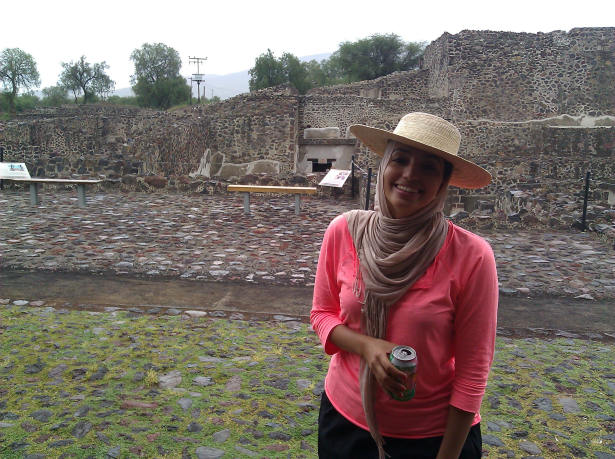 More in:
Jamie York is a producer for On the Media.