A few of our favorite things.
Brooke Gladstone
Champagne cocktails. Take a champagne flute, drop in a sugar cube, soak with brandy, break it up a little, fill with some sparkly wine, finish with orange bitters. Delightful.
In the movie "Blast From the Past," Adam, has spent his entire 35-year life in a bomb shelter with his parents. Now he can finally go outside, where he meets Eve. He's asked if he wants a drink.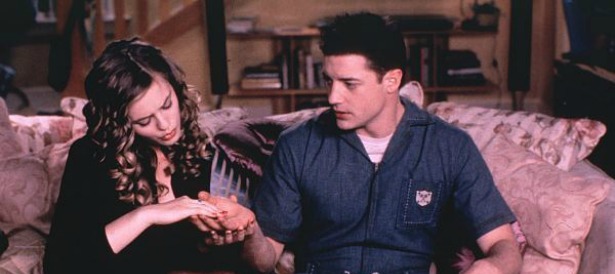 Eve: Here ya go, one champagne cocktail.
Adam: Oh, thank you.
Eve: I thought only hookers drank those things?
Adam:  Well, I know Mom sure likes 'em.

Bob Garfield
How to denude Cirque du Soleil of its tension, drama and wonder? Produce it in movie form.  Cirque du Soleil: Worlds Away does a good job of sewing together the various astonishing productions of the Canadian acrobatics troupe that has set up shop in about half of Las Vegas, and the spectacle survives the big screen, and indeed serves as a nice sizzle reel for the live events. But movies are about the willing suspension of disbelief, and the circus is about the opposite. With 30 minutes remaining, I fell asleep.
Jamie York
I don't know when I got all thematic but my two picks this week are two looks at memory.
I was just in Istanbul where the newest attraction is a museum opened by the city's beloved Nobel laureate Orhan Pamuk.  The story of the museum goes like this; Pamuk, living in a neighborhood full of antique stores, decided to simultaneously look for evocative objects and write a novel determined wholly by what he found.  He had a skeletal plot, a boy falls in unrequited love with a girl and spends the rest of his life surreptitiously following her and purloining small objects of hers.  In his later years he assembles them all into a museum of his love.  So for years Pamuk trawled through secondhand stores and slowly wrote what, he thought, the objects required.  Once finished he used his Nobel winnings to build the thing he'd written and imagined - a museum of real things that tell a fictional story.  It's stocked with a gorgeous array of artifacts – raki glasses, photographs, more then 4000 half-smoked cigarettes with a lifetime's shades of lipstick - floor after floor of encased totems to memory.  But in the end it's also a bit hermetic, almost precious, a beautiful but desiccated testimony to Pamuk's love of, and sentimentality for, his and Istanbul's past.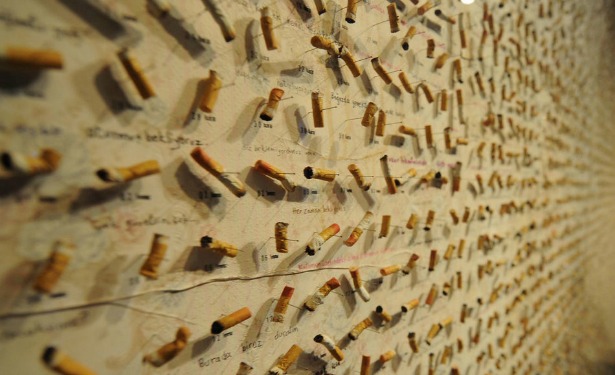 Meanwhile, across the Bosporus, is another form of remembrance.  A chef named Musa Dağdeviren has been trying to revive the cooking and ingredients of a Turkey that have been lost. His reclamation efforts have resulted in a restaurant that's been called  "a "laboratory of Anatolian cuisine," an "ethnographic museum," and "the garden of lost cultures and forgotten tastes."  There's a beautiful piece from the New Yorker a few years ago about what it's like to experience this effort firsthand, especially if you grew up with these tastes and associate it with, say, your grandmother, but that's hardly necessary.  I just got to indulge, pointing out things and then trying to decipher what I was eating.  It's simple, workaday food but one of the best eating experiences I've ever had.  As rich and vivid and alive a way of exhuming the past as I can imagine.

PJ Vogt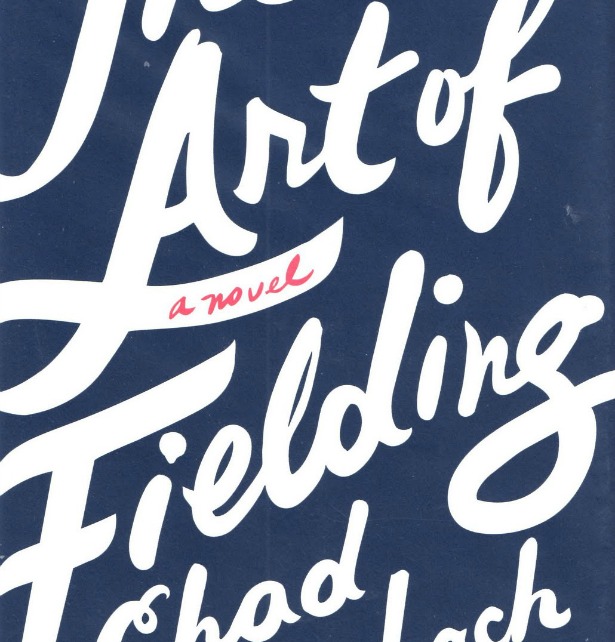 Over the holidays, I was thinking that one of my 2012 regrets was that I didn't read many books so good I had to finish them in one sitting. And then on New Years Day, I found one. The Art of Fielding. It's nominally about a promising young baseball shortstop who gets stuck in his head. Except it's only kind of about that. For me, it ended up speaking so much to my own anxieties and hopes that it kind of unnerved me. It's about trying and wanting and failing, and how mostly you have to do those things alone, even when you're surrounded by a team. Also: how obsessions make life easier and harder, writing, estranged parents, exercise, sex, real estate, small towns, bad news that comes in envelopes, and how life can still swerve after you're past the point where you think life still has big swerves in it.

Basically, I just wish that all books were like this one, with lots of attention to characters, a gripping story that doesn't cheat, and some pretty sentences but not a lot of look-at-me set piece-y writing. Anyway. Here's the beginning of the book, in case it grabs you too.

Sarah Abdurrahman
I spent the break in the Dominican Republic, and while there, drove to the Southwestern town of Barahona. My husband and I stopped for food in a little seaside restaurant, where we were served a stew of some sea animal called Lambi. We didn't know what the Lambi was, and the people at the restaurant didn't have an English word for it, but whatever it was, it was delicious. A little Google searching today tells me I may have eaten conch: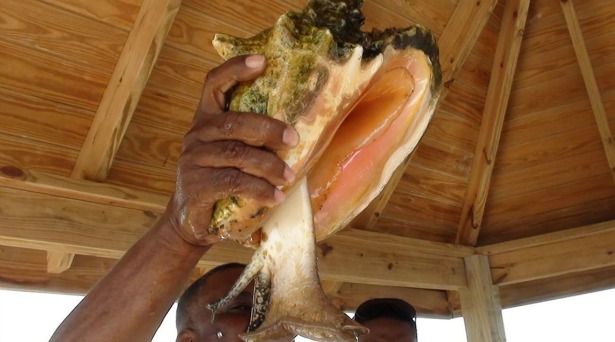 Doug Anderson

I thought I'd use my first staff pick of 2013 as a platform to draw attention to a very important and under-reported corner of the font-related culture wars:
That's right, folks. Comic Sans, the longstanding go-to font of elementary school teachers everywhere, is under attack. Websites like bancomicsans.com are posing an existential threat, calling to "put the Sans in Comic Sans." Fortunately groups like Gunnarolla are leaping to the defense of this oft-maligned font. No doubt the passion and eloquence of their battle cry will be remembered through the ages:
Comic Sans
It's the best font in the world
If you want your designs
To look like they're done by little girls
Comic Sans
Best used in moderation
Come on join me
The Comic Sans Nation

I should say that, while I support the responsible use of Comic Sans, I would be the first to join any movement to ban Papyrus in all but the most ironic of contexts.
Chris Neary
I've heard that some young US soldiers cried when they heard FDR died because he'd been President almost their entire lives. This week, I can relate a little.  Andy Reid was the coach of the Philadelphia Eagles for all of my adult life (and then some). He was fired on Monday after 14 years on the job, which is the NFL equivalent of being elected President three times.

He is, by a wide, wide margin, the best coach the Eagles have ever had. And yet, in Philadelphia at least, he'll be forgotten quickly. He was efficient, but colorless and, most importantly, never won a Super Bowl. That said, he won many more games than he lost and was liked by players. That counts for something.

Here's an NFL Films segment about Reid and that colorlessness from a few years back.  
Khrista Rypl

My pick would be a book that was given to me for Christmas: Lonesome Dove. I'm only about halfway through the 800 pages, but it is a great western with crusty old cowboys, frontier women, and beautiful descriptions of the Texas borderlands. Plus, it won a Pulitzer so you know it's got to be good.
Best read while listening to Yo-Yo Ma Plays Ennio Morricone, composer of many a Spaghetti western score (bonus: he also contributed music to the recently-released Django Unchained).
More in:
Chris Neary is a producer for On the Media.