Aereo is so popular, it's running out of antennas in New York
Thursday, February 06, 2014 - 03:30 PM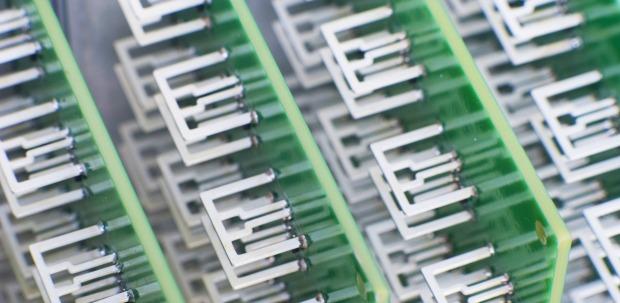 The company managed to run out of available antennas in the run up to the Sochi Olympics, and created a waiting list, but it has since reopened the service today.
The way Aereo works is that it has data centers full of tiny antennas on racks. Each time a person uses the system, it creates a 1-to-1 connection with one of these antennas. As a technical solution, this seems pretty cumbersome, but legally, this is really the only way Aereo can operate. The big broadcasters have been suing Aereo pretty much since it began, saying the company is exploiting a legal loophole that cheats them out of fees they get from cable companies, while investor Barry Diller says that Aereo has every right to exist.
Bob spoke to Aereo CEO Chet Kinojia on OTM last year. You can listen to the interview here: 
I have wondered for a while now how Aereo can stay above water, seeing as it has been fighting costly legal battles against huge media conglomerates with deep pockets for years. But if it is getting so many subscribers that they're actually running out of antennas to share, I guess I have my answer.
More in: