Government Transparency
Friday, November 30, 2012
In 2010, the Whistleblower Protection Enhancement Act was killed when a mystery Senator placed what's called a secret hold on the bill. On the Media partnered with the Government Accountability Project and our listeners to find out who was behind killing the bill. This week, a new version of the Whistleblower Protection Enhancement Act was finally signed into law. Tom Devine, director for the Government Accountability Project, talks to Bob about what the new law does to protect whistleblowers and where it is lacking.
Friday, March 02, 2012
Berlin based artist Julian Oliver has crafted an object that looks just like the classic Russian F1 hand grenade you often see in war movies. But when you pull the pin on this grenade, it doesn't explode in fire and bits of shrapnel, it records nearby audio and gathers information from local wireless signals and explodes that information onto the Internet. Bob talks to Oliver about the motivations behind his transparency grenade.
Friday, December 09, 2011
When the diplomatic cables leaked online last year via Wikileaks, the world saw thousands and thousands of behind-the-scenes conversations that are ordinarily classified.  The American Civil Liberties Union saw an opportunity.  They filed a freedom of information request with the State Department and requested 23 of the cables that discussed particularly controversial topics, including torture, rendition, Guantánamo, and targeted killings by drones.  When the State Department refused, the ACLU sued and now 11 of the cables have been released (albeit heavily redacted).  Compare the two and you get an amazing glimpse of what the U.S. government chooses to censor and why.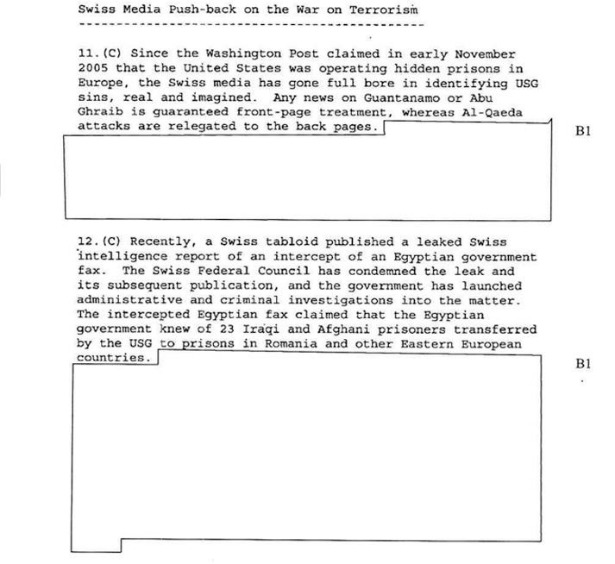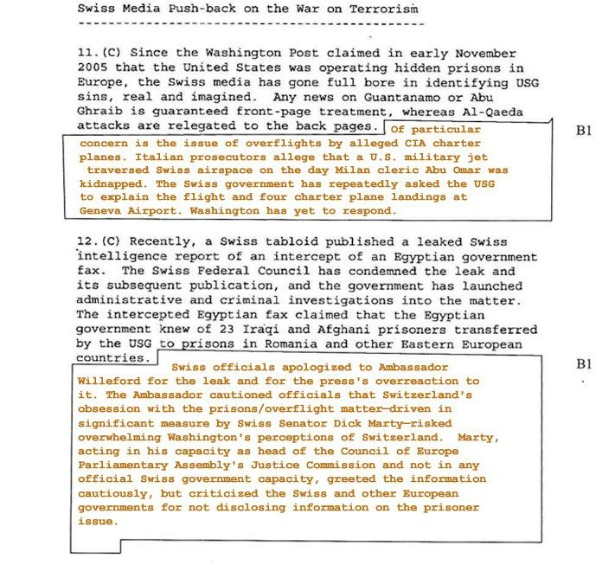 This week Brooke speaks with Ben Wizner of the ACLU's National Security Project about the redacted and unredacted versions.  But you know what they say about pictures and words and equivalency; the ACLU have created a webpage that shows the cables with redactions – but when you move your mouse over the blacked out sections, the text underneath is revealed.  It's great fun and we encourage you to check it out: http://www.aclu.org/wikileaksFOIA
Read More